Grimsby arrived at Ross Peers on Saturday night on the back of some good results, top of the league with 3 points clear of the field.  Once the whistle blows reputations count for nothing with Soham starting well, good possession hockey, probing and exploiting gaps in the Grimsby defence.  In fact Soham dominated and totally outplayed Grimsby in the first half, closing at half time 7-0 up.
Grimsby came out after the break with a sense of purpose as they chased the game pinning us back in our own half for large periods of the game.  Their rewards for their effort were 3 second half goals.  The simple facts of the match were, on the day, that Soham were the better team, the game was pretty much over at half time and Grimsby played a much more physical game in the second half which we at times found difficult to deal with.  Nevertheless deal with it we did, learn from it we will and come away better players for the experience.
Another good win and another great day for the club with solid performances all round.  A special mention for Soham's Alex Jones scoring 4 goals, but more importantly contributing with an outstanding performance throughout.
Team on the day: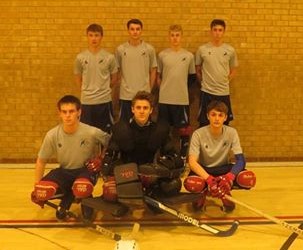 2 – James Neville
4 – Robbie Allander
6 – Ryan Norton
7 – Scott Neville
8 – Alex Jones
9 – Harry Parfitt
10 – Tom Allander