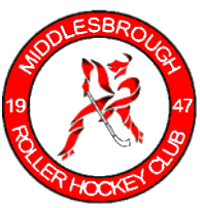 Training on a Friday night until 10.45 pm, off up north on Saturday morning heading to the fantastic Middlesbrough sports village to play last year's league champions and the current league leaders. Having pushed Middlesbrough early in the season we were quietly confident going into the match. With our game plan in place and the knowledge we have the lowest premier league goals conceded this season it was game on.
It was a high energy game from the start and we worked hard to shut Middlesbrough down early pressing the man with the ball looking to counter quickly on gaining possession. The first goal came from recently signed, Ryan Norton, opening his Soham account from a lovely worked move from behind the goal. Our lead was doubled with Scott cutting into the penalty area and firing top corner. This was de ja vu, as with on our first meeting we found ourselves 2-0 up, however this time we learned our lesson staying resolute holding the score to the break.
The second half continued from where the first half left off with Middlesbrough pressing and Soham holding firm. With the game now moving into the final stages Ryan collected his second of the game picking the ball up in the corner from a missed direct and beating the keeper from inside the box. Soham held firm right to the final whistle collecting a 3-0 victory, 3 premier league points and a well deserved clean sheet for the outstanding Tom Allander in the Soham goal. A brilliant, hard fought and determined team performance from this young Soham team.
Team on the day: Tom Allander (GK), James Neville, Robbie Allander, Ryan Norton, Scott Neville, Alex Jones, Harry Parfitt