As Christmas draws near and we face our last competitive hockey of the year this Sunday, it is a good time to reflect on the club's start to the 2015/16 season.
The players have been working hard in training with attendances consistently high, made even more remarkable when you consider we have players travelling from as far afield as Leicester, Farnham and Norwich.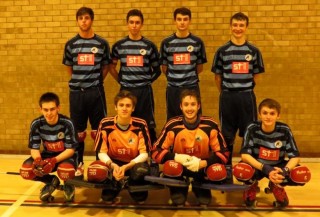 All our teams are playing well, producing good hockey in their respective leagues.
We have mid table respectability in National Division 1 and Eastern Counties Division 2, with an EC2 tournament still to play this Sunday.
We are guaranteed to start the New Year top of the league in Eastern Counties Division 1 and with our premier league team at present still in second place in the top tier of English roller hockey, we can break for the festive period with great optimism for the New Year.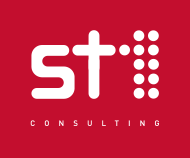 On the back of such a great start to this season the club was rewarded with a second year sponsorship deal from the club's main sponsor, ST1 Consulting Ltd. With their continued support we have purchased two new premier league kits, off rink polo shirts for each of the club's players and additional necessary equipment.
The club's beginners sessions have taken off well at Burwell and with the continued help of Daniel Gullon, Burwell Sports Centre's manager, the club looks certain to have a bright future at the younger aged group.
Earlier in the month we were very fortunate to be able to purchase knee pads and elbow pads for our beginners after a very kind donation from the Soham Ghost Walks. Our thanks must also go to Soham United Charities for their continued support this year from whom we have also just received a very generous donation which will be used for much needed equipment for the continued development of our young players.
Can we take this opportunity to wish all our supporters and followers a very merry Christmas and a prosperous New Year.